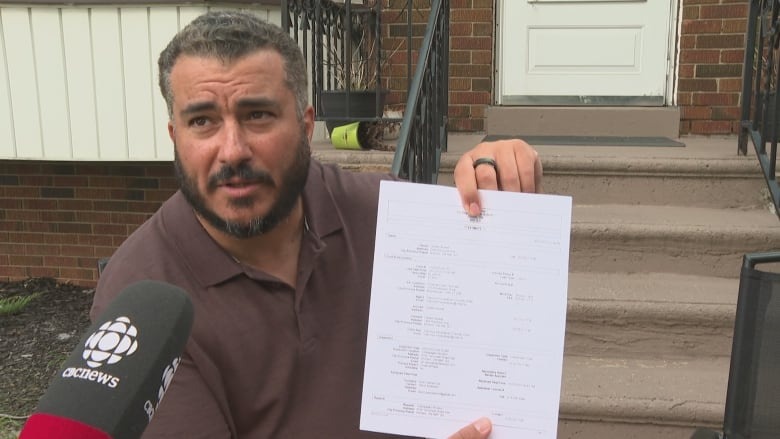 A Windsor, Ont., man who has spent months without a vehicle as his SUV sits in the dealership's lot, awaiting parts, following an accident is calling for stronger consumer laws.
Mohamed Ahmed says the March car accident left his then month-old vehicle undrivable. He said he wasn't offered a replacement, and was "shocked" to learn he doesn't have a legal right to one.
Ahmed financed a 2023 Volkswagen Tiguan in February. He is still waiting for the arrival of two main parts — a steering rack and rims — so his vehicle can be fixed.
"There is no ETA on the parts, which is causing me lots of frustration," he said.
Ahmed said he works for a Toronto-based company and is supposed to be there in person at least twice a month, but he's unable to get there.
"If I want to travel, meet my clients, meet my team — I'll be so much stressed with everything going up in the roof now with prices. I need to save every penny not to spend it on car rentals."
…
George Iny, director of the Automobile Protection Association, called for more consumer protection policies and said that cases such as Ahmed's, carmakers should be held accountable.
"In a more perfect world, the carmakers would step up their game," Iny said.
The consumer advocate says he would like to see automakers working with dealerships and body shops to compensate customers for wait times. "You know, maybe [a car rental] or $25 a day paid for by the carmaker."
"They should be providing a courtesy loaner when they cannot supply parts within a reasonable delay of time," said Iny.