A class action settlement negotiated between Nissan Canada and two Canadian law firms has extended the transmission warranty to 7yrs/140,000 km from the original 5yrs/100,000 km. The following Nissan sedans and small SUV equipped with Continuously Variable Automatic Trasmissions (CVTs) are covered by the settlement.
2013-16 Nissan Altima
2013-17 Nissan Juke
2013-17 Nissan Sentra
2012-14 Nissan Versa
2014-17 Nissan Versa Note
The warranty extension is a poor deal for Nissan owners, as the short time and mileage limits will exclude a large percentage of transmission failures. The APA is continuing the class action it took on behalf of Quebec residents that was authorized by the Hon. Judge Martin Sheehan in May 2021. In its action, which covers a variety of 2010-2019 Nissan vehicles, the APA is asking the court to order Nissan to extend the warranty to 10 years or 200,000 km.
Nissan's billion-dollar problem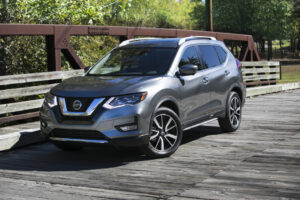 APA's analysis of Nissan's warranty claims and repair data provided under court order has revealed that since 2010 Nissan paid $37 million dollars to replace transmissions on 11,284 vehicles in Quebec at an average mileage of just 66,000 km during the 5 year/100,000 km standard warranty. The failure rate during the warranty period and shortly after is nearly 6%. Nissan incurred an average expense of $3,332 per warranty repair.
In the period from 2009-2020 Nissan Canada issued an astounding 139 technical service bulletins and updates covering changes to the diagnosis and repair of its CVT automatic transmissions. The comparable numbers for Toyota, Mazda and Honda Canada are less than 10 bulletins each.
Extrapolating this data for Quebec to the complete USA and Canadian markets reveals that Nissan paid out over a billion dollars to fix transmissions under warranty. It's a staggering amount and one wonders how Nissan and JATCO, their majority-owned transmission supplier, allowed the situation to get so out of hand.
Nissan shortchanges owners
Although Nissan appears to have poor transmission engineering, their legal team in Ontario has done an effective job of reducing the automaker's liability by offering generous payments to plaintiff lawyers in Canada and a cut-rate warranty extension. APA's data indicates that Nissan's settlement will likely see almost 50% of transmission repair claims excluded because vehicles are over mileage or past the 7-year limit.
In 2010, Nissan was more favourably disposed toward its customers. Without any class action being filed, Nissan Canada doubled the warranty for all 2003-early 2010 models with CVT transmissions to 10yrs/200,000 km. That is the offer that the APA is asking Nissan to renew on its newer vehicles.
Here's the breakdown of models in the APA's action and the percentages that fall outside of Nissan's low mileage allowance of 140,000 km. If you also add in the vehicles that were below the mileage limit but beyond seven years, almost half of transmission failures are excluded.
Model Years
Model
No. Transmission
Failures Reported
Failures Over
140,000km
2010-18
Nissan Altima
118
32%
2010-12
Nisssan Cube
8
38%
2010-18
Nissan Juke
42
24%
2010-18
Nissan Murano
43
47%
2013-15
Nissan NV200
7
29%
2013-17
Nissan Pathfinder
112
31%
2017-18
Nissan Qashqai
19
11%
2010-18
Nissan Rogue
285
38%
2010-18
Nissan Sentra
576
14%
2010-18
Nissan Versa
Nissan Versa Note
412
23%
With the current shortage of new vehicles, Nissan is in an enviable position to avoid reputational damage resulting from a decade of expensive transmission failures it offloaded to vehicle owners. The company pushed for a deal that penalized many of its customers in the rest of Canada, but the APA is holding the line with its class action in Quebec.
The way forward
If you paid for a transmission repair in Ontario for a vehicle not covered by the existing class action settlement, the APA is looking for a representative for other claimants in an action. There would be no cost you. The APA will ask for parity with Quebec residents. The alternative could be that a complacent firm will step in and ask Nissan to replicate its existing lousy deal for the Murano, Rogue, Pathfinder, Qashqai and possibly other models not already covered by the action.
If your Nissan experienced a CVT transmission failure, please complete the survey form.
If you're having a problem with the CVT transmission on your Nissan, APA expert Alain Groulx is available to help members navigate the process.