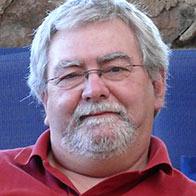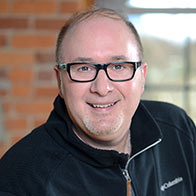 Testing was conducted by Michel Poirier-Defoy and Jean-François Guay in the Laurentian and Outaouais regions outside Montreal, Quebec. A Nissan Rogue and Honda CR-V were used as test vehicles. The test team has conducted about 30 tire tests cumulatively since 2005.
Tires were tested in the 225/65R17 size, which is the most popular size on the North American market. Tests covered traction when accelerating, braking and cornering. Tire noise was rated using a sonometer. Tests were conducted on a variety of surfaces including hardpack, loose snow, ice, and clear and wet pavement on secondary roads and highways. Subjective observations ot ride comfort completed each tire evaluation.
Tires are listed from best to poorest in ratings groups. Tires in the first three groups are sound choices that will meet the requirements of most drivers. Tire supply and pricing have been impacted by supply chain disruptions, and the high cost of shipping has contributed to significant price increases. Sanctions against trading with Russia could impact the supply of tires from tiremakers with large assembly operations in that country including Nokian and Pirelli.
Testing was conducted in January-March 2020 and February-March 2021.
Tire size : 225/65R17
A. Best
1. Nokian Hakkapeliitta 10 et 10 SUV
Tread compound updated from the Hakka 9. Impeccable on ice and snow. Very good lateral grip. Available with sophisticated factory-installed studs. The SUV version has stiffer sidewalls and is rated for heavier loads. Expensive.
2. Nokian Hakkapeliitta R3 SUV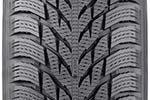 Top performing studless winter tire. Braking distances were shorter on snow and ice than some studded tires. Expensive.
3. Bridgestone Blizzak WS90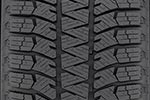 Latest model in the Blizzak line. Excellent snow and ice braking, soft riding. Less responsive cornering than the Nokian tires. Average tire life. Available at Costco.
4. Toyo Observe GSi6 / GSi6 HP / GSi6 LS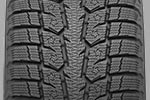 Very good all-rounder offered in a wide range of tire sizes. This tire replaced both the GSi-5 and Garit in Toyo's line up.
4. Michelin X-Ice Snow
Superior acceleration and braking on ice. The quietest tire tested, soft riding.
B. Very good
5. Continental Viking Contact 7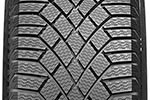 Directional tire that performed very well in snow, slush and on icy surfaces. Cornering response on dry roads could be crisper. Quiet, comfortable. Well-priced.
6. Bridgestone DMV-2
Now in its seventh year, the DMV-2 is still a very good value with contemporary performance. A good choice for heavier and powerful SUVs.
7. Yokohama iceGuard G075
Good all-rounder. Long wearing.
8. Nordman 7 SUV
Offshoot of the old Hakkapeliitta 7. Superior in deep snow. Available with factory-installed studs. Fairly noisy. Long wearing.
8. Pirelli Ice Zero FR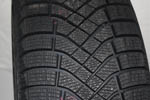 Good cornering and braking, and predictable. Long wearing. Well-priced for the performance provided.
9. Goodyear WinterCommand Ultra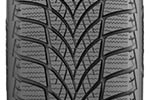 Overall performance slightly below the old Goodyear Ultra Grip Ice WRT.
C. Good
10. General Tire Altimax Arctic 12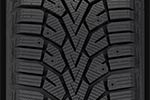 Offshoot of the Gislaved NordFrost 100. Long wearing.
11.Toyo Observe G3 ICE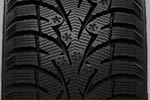 Toyo's entry level winter tire. A good choice for buyers looking for a winter tire with factory studs.
12. Dunlop WinterMaxx SJ8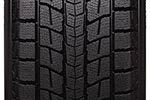 A consistent performer, this tire has been on the market for several years and is likely due for replacement in the next season or two. Made in Japan to superior standards.
D. Acceptable
13. Motomaster Winter Edge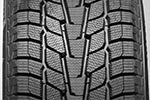 Decent all-round performance and long wearing. Made by Cooper for the Canadian Tire inhouse brand.
14. Nitto SN2
Nitto is Toyo's second-line brand. The SN2 offers good performance for the price. Limited distribution.
15. Falken Espia EPZ II SUV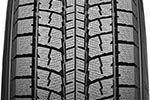 A good design made in Japon by Sumitomo. Nearing the end of its product life cycle. Limited distribution.
16. GT Radial IcePro 3
The best of the budget-brand tires made in China for the Canadian market.
17. BF Goodrich Winter T/A Ksi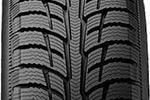 Contemporary-looking tread design but overall performance is undistinguished. Made in China for BF Goodrich by Nankang Rubber Tire.
18. Hankook RW-11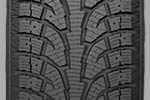 Predictable cornering but traction for acceleration and braking were undistinguished.
19. Kelly Winter Access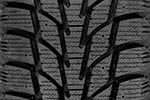 Goodyear's second-line brand. A basic tire that offers basic performance
20. Uniroyal Ice & Snow 3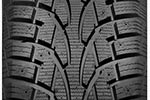 Basic performance.Made in China for BF Goodrich, Michelin's second-line brand.
21. GT Radial Winter Pro 2
Low-priced entry-level tire from GiTi.
E. Inférieurs à la moyenne
Most of the tires below are sold through a limited distribution network and could be difficult to match in the event you require just one tire after a flat. Tires in this ratings group do not meet the standard required in some lease conracts if you turn your vehicle in with winter tires installed. Tires in this group tend to wear out quickly.
22. Sailun Ice Blazer WST-1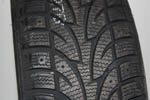 Handsome design but performance was disappointing. Rapid wear..
23. Starfire RS W 5.0
A Cooper sub-brand. Made in China
24. Vanderbilt Arctic Claw
Dated tire offering dated performance.
25. Infinity Eskay Winter
26. West Lake WS-606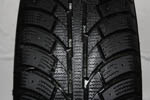 Inferior performance, cheap.
27. Maxtrek Trek M7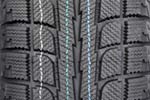 Undistinguished on snow, worse on ice.
28. Laufenn I-Fit Ice
Hankook sub-brand. Disappointing.
F. À éviter
29. Ecovision W606
Avoid, performance was not acceptable.