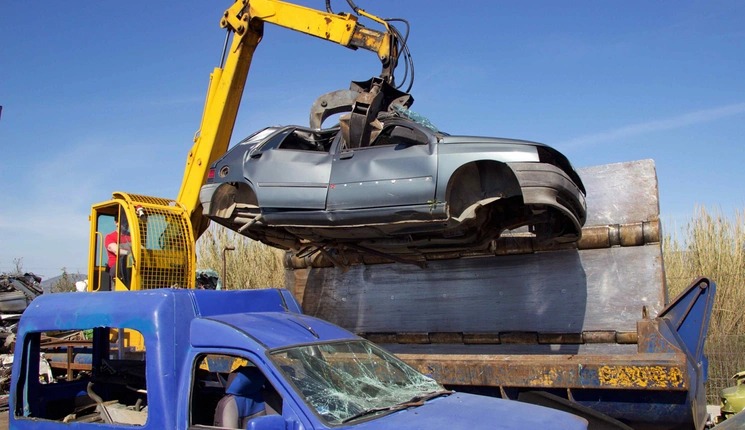 When you set up an auto-wrecking yard on the edge of an environmentally sensitive watershed, you can anticipate some pushback.
But when Ken Gold bought 11 acres of rural land in Scarborough north of the Toronto Zoo in 1979, he embraced the criticism and modelled his junkyard after a state-of-the-art automotive recycling centre, recognizing that the industry couldn't continue to scrap cars the old way.
Junkyards have always stripped old autos of valuable items: tires and rims come off, batteries removed and drivetrains drained of fluids. What Gold introduced is a comprehensive operation to harvest components like starters and steering racks, cleaning them up and putting them on the shelf for resale.
"We realized the best thing we could do for the environment is reclaim components, catalogue them properly and offer them for sale to be put back into vehicles," said son David Gold, who is president of Standard Auto Wreckers today.
… "Auto recycling measured as a percentage of the vehicle by weight that is reused has probably gone backwards in the last couple of decades," said George Iny, president of the Automobile Protection Association consumer group.
"Notwithstanding the hoopla about coding plastics for sorting, very little has been done in North America to repurpose interior materials. It's also the case for vehicles made of composite or plastic body panels like Saturn… none of which is easy to recycle."
In Europe, there are "disassembly lines" that take apart vehicles to sort plastics and support their re-use. About the only plastics that are recovered from vehicles on this side of the ocean are polypropylene gas tanks and bumper covers.