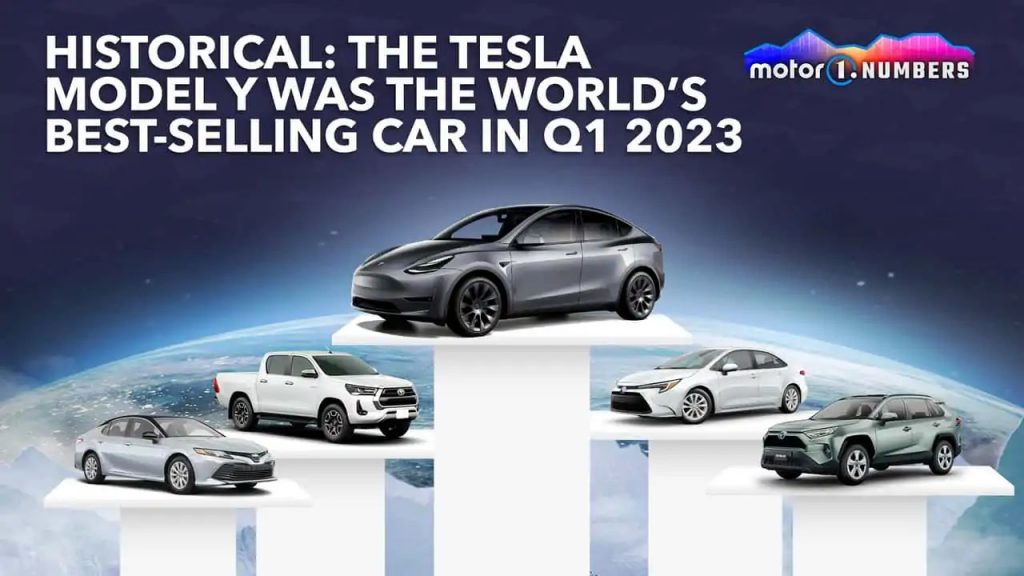 This is a significant bit of news for the auto industry. For the first time, a pure electric car is at the top of global sales rankings. And it could only be a Tesla. Yes, JATO data for 53 markets worldwide, plus information for other key markets and estimates for others, indicate that the Tesla Model Y was the world's best-selling car in the first quarter of this year.
Back in August 2022, Tesla CEO Elon Musk announced during the annual shareholders meeting that the Model Y would become the best-selling new vehicle in the world in 2023. Although the brand has grown very rapidly, it was considered an optimistic target at the time, given the high average price of this mid-size SUV.
But recent price cuts and Tesla's worldwide expansion are boosting demand for the Model Y. It was the third best-selling car last year, behind only two very popular names: the Toyota RAV4 and the Toyota Corolla. According to data from 152 markets, Tesla sold 747,500 units of the Model Y, a 91 percent increase from 2021.
The Model Y fell 244,000 units behind the Corolla sedan and 268,000 behind the RAV4. The gap between the two models has started to narrow as Tesla has continued to reduce the prices of its cars and the EV boom has gained even more traction.