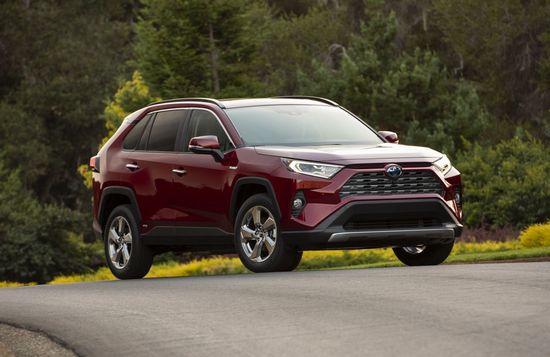 Last December Toyota North America notified dealers that owners of RAV4 hybrids from the 2019-2022 model years will see coverage for the high voltage cable connector to the rear motor extended to eight years or 160,000 km to cover premature corrosion. Owners of U.S. vehicles began receiving letters in February 2023 under Customer Support Program 22TE09 with Canadian RAV4 owners following shortly after. Letters will be send in batches to avoid creating a run on replacement cables, as the supply is still limited. The reimbursement of repairs previously paid for by owners is covered. The APA was pleased to learn about this settlement, announced less than one year after the a request ot authorise a class action was filed against the automaker in Quebec. There is every reason to believe the the robust social media campaign undertaken by RAV4 hybrid owners contributed to this outcome.
According to Toyota, if left uncorrected, the corrosion at the connector could eventually result in the vehicle not starting. In the event a message appears in the instrument cluster, Toyota recommends the following procedure to confirm there is a problem with the connector:
Start the vehicle, leave it in Park.
Tune in an AM radio station.
Confirm sound quality is OK with the vehicle in Park.
Engage Reverse or Drive for three seconds or more with the foot brake applied and check for a degradation of the sound quality.
Shift back to Park and listen again — if there was any static or crackling noise in Reverse or Drive, did it disappear?
Repeat twice
If audio quality deteriorates only when the RAV4 hybrid is in Drive or Reverse, there is likely an issue with the high voltage cable and the vehicle should be taken to a dealership for an inspection.
If you receive an owner notification, please forward it to the APA so we can assist others. Unfortunately Toyota has not implemented the preventative maintenance recall requested by the APA to improve the shielding of the connector before it corrodes excessively. And the jury is still out with respect to other Toyota vehicles that share the same connector design, like the all-weel-drive Prius, and the Venza, Highlander and Lexus NX hybrids. Owners of these models should contact the APA in the event the power cable to the rear motor generator is defective.
A hearing to authorize the class action in Quebec filed against Toyota over this issue is scheduled on May 1st. At this time, Toyota`s strategy at the hearing is unclear. The automaker`s warranty extension program addresses most of the claims in the class action, but coverage is limited to just the RAV4 Hybrid for now; it accounts for a large majority of complaints. The Venza, Highlander and Lexus NX hybrids with similar connectors to the rear electric motor are not included, but have generated few complaints to date.