Many automakers have had problems with faulty continuously variable transmissions (CVTs). Here's what to do if your car has a CVT issue.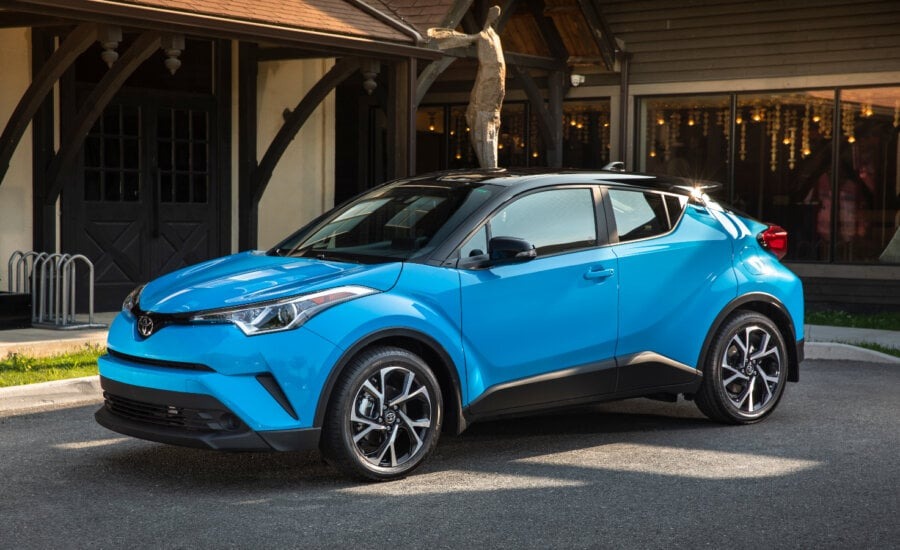 2019 Toyota C-HR. Photo courtesy of Toyota Canada
I took my 2019 Toyota CH-R, with just over 110,000 kilometres, to the Toyota dealer for a tire swap and alignment. When I dropped off the vehicle, I mentioned a faint whining noise, which I thought was coming from the engine. After the vehicle service was completed, I was informed that the transmission needed to be replaced at an approximate cost of $12,000.

The dealer attempted to convince Toyota Canada to cover the replacement transmission after the "5-year/100,000 km" powertrain warranty but failed. This faint whining noise was first noticed almost a year earlier when I had my vehicle serviced at 88,000 kilometres at a different Toyota dealership. After that service appointment, which was a scheduled service number three, there were no other warnings, engine lights or unusual noises for almost a year. I also had the vehicle dealer-serviced at 73,000 kilometres and 95,000 kilometres.

I've since discovered that the Toyota C-HR has had transmission issues in North America, and I am not sure why the faint whining noise was not diagnosed as a pending failure during one of the regular service appointments. I have escalated my complaint with the automaker and am waiting for their decision.

-G.C.
What to do about a CVT transmission failure on a Toyota C-HR
Automakers like the continuously variable transmission (CVT) design because it's cheaper to make than a conventional multi-speed hydraulic transmission. It's lighter and it can reduce fuel consumption slightly. But issues with CVT transmissions have bedevilled almost every manufacturer in the first years after this technology was introduced, including Audi, General Motors, Ford, Jeep, Dodge, Mercedes-Benz, Subaru and Honda. Beginning with the 2003 Murano, Nissan migrated almost its entire fleet of vehicles to CVT transmissions by 2013, when it was offered on the Pathfinder SUV (pickups and sports cars were excepted). As a consequence, Nissan experienced a rash of bad transmissions for more than a decade.
Other Options
I checked with Alain Groulx, a transmission expert who has helped many members of the APA resolve transmission failures. Here's his take on the transmission failure in your C-HR:
"Based on the information provided, it seems to be an issue with defective bearings inside the transmission. It's a shame that dealers are recommending replacing the entire transmission at the customer's expense instead of trying to repair it. By replacing a complete transmission, the warranty is carried by the manufacturer, so there is less risk for the dealer, but it comes at a heavy price to the customer.

"A good transmission rebuilder may be able to open and repair the transmission. We had similar issues with the Jeep Patriot that used a CVT transmission on some models. The differential carrier bearings experienced many failures at low mileages; we were able to source and replace the bearings at a fraction of the cost of a new transmission.

"If this is a recurring problem, Toyota could make a bearing set available as a recommended repair kit. That has the potential to drop the repair price to about $3,000, if the problem is picked up early before a complete bearing failure ruins other components inside the transmission. Sometimes bearings are available from independent suppliers like General Bearing Service (GBS) or similar suppliers. In order to know if they are available in the aftermarket, the transmission would have to be dismantled to get the part number on the defective bearing. In many cases, the bearing is made exclusively for the manufacturer and is not available unless the automaker offers it as a replacement part independently of a complete transmission."
Making your case if your claim is rejected
A transmission, which is a lifetime component of a vehicle, should last for much more than six years or 110,000 kilometres, as long as it's maintained and isn't abused. Almost all the automakers that introduced CVT transmissions eventually extended the warranties on some of them past the original "five-year, 100,000-km" powertrain warranty to address durability concerns.
If Toyota Canada isn't forthcoming with assistance, Ontario lawyer Michael Turk says you could sue the manufacturer, basing your claim on the implied warranty of fitness under the province's Sale of Goods Act:
You will need to obtain an expert report from a third party, typically a mechanic or transmission expert who will be able to confirm that the bearing is the cause of the failure, and that the failure occurred as a result of a manufacturer's defect in the transmission. With the expert's report in hand, your next step is to file a claim in the Small Claims Court for the cost of repair and any additional costs you have incurred as a result of the loss of use of the vehicle arising form the transmission failure. You could also argue that the vehicle exhibited problems with the transmission while it was still under the manufacturer's original warranty and this was brought to the attention of the dealer at the 88,000-kilometre service while still under warranty. Lastly, when choosing an expert, it is important for the expert to be able to be qualified by the Court as an expert and that your expert is willing to come to court and testify on your behalf. This process has become easier and less disruptive to those who provide expert evidence as the courts have transitioned to a virtual format.
Given that the complaints received to date are serious, I invite other Toyota C-HR owners with an experience to share about their vehicle's transmission to contact the APA. This will help the association identify a pattern of failures and determine what actions Toyota Canada is taking to address complaints.