Hyundai Canada has extended the warranty on the clock spring equipping the steering column of some models to 15 years from the vehicle's first date in service with no mileage limitation. The following cars are covered:
2011-2013 Sonata
2011-early 2014 Sonata Hybrid
2011- early 2014 Elantra and Elantra coupe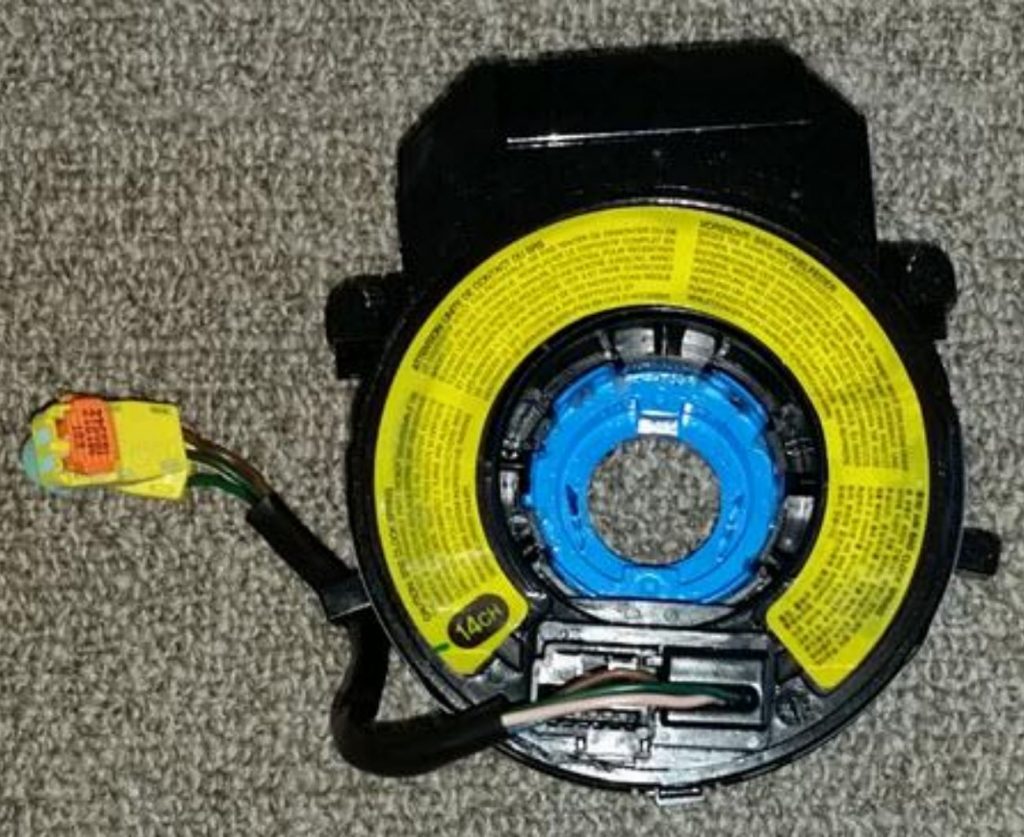 Photo of the clock spring module to be replaced as per Hyundai USA bulletin.
2012 Hyundai Sonata photo from Hyundai Canada

Over time, the steering wheel clock spring can experience a loss of the electrical connection to the driver's frontal airbag which may prevent the airbag from deploying in the event of a vehicle crash. Other steering wheel controls, including the horn, may also not work properly.
According to Transport Canada, a safety recall is not mandatory for this sort of failure, as long as the driver is alerted of the malfunction. This usually occurs via the air bag warning light on the dashboard.
The cost of replacing a clock spring is typically in the range of $500 for parts and labour.